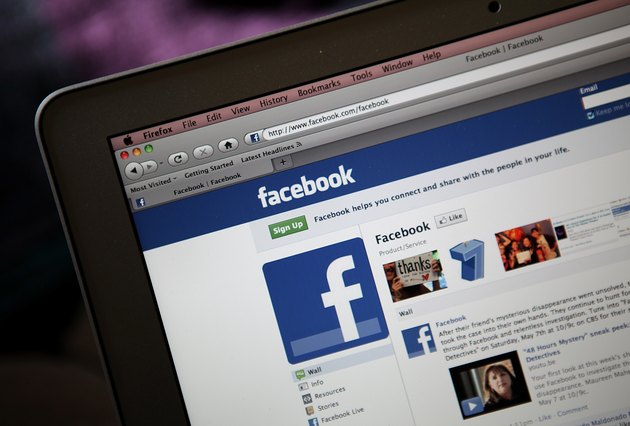 You don't have to sign up for Facebook to browse a Facebook user's profile. Some of the information in the individual's profile can be viewed by anyone; other details may be limited, based on the user's privacy settings. Facebook users can customize a long list of privacy options, which determines what people who browse their profiles will see. For this reason, some Facebook profiles display more or less information than others. No matter how much information you can see in a profile, it isn't possible to communicate with a Facebook user unless you sign up for the social networking service.
Step 1
Navigate to the Facebook profile that you wish to view. If his "wall" posts don't display by default, he has set them to private and there's no way for you to see them.
Step 2
Choose "Info" if the user's Facebook wall displays to browse a list of interests he has chosen to make public. The Info tab may also include contact information, although how much depends on the individual user.
Step 3
Click the user's profile picture, in the upper left corner of his profile page, to view any pictures he's opted to make public. Some of his photos may display as five small thumbnails along the top of his profile, but clicking on the pictures has no effect if they aren't set to public.