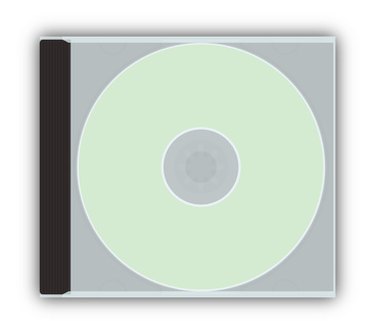 Create a CD booklet for your custom-made CD or replace a lost booklet, with Microsoft Word. The popular word-processing program has various templates installed to help create homemade projects, and other templates can be downloaded and installed from within the Word application. Edit the template with custom text, colors and graphics to create a one-of-a-kind CD booklet. A custom booklet will help make your CDs appear more professional while also providing useful information.
Step 1
Open Microsoft Word 2007, click the "File" menu, then click "New." This opens a list of available templates from which you can create a new document.
Step 2
Click "More categories" to display more types of templates, then click "Case inserts."
Step 3
Select one of the CD case templates and click "Download." A new document opens with the template already set up.
Step 4
Click the text on the template and replace it with your own text. Remove any extra text you do not want.
Step 5
Print the document, then cut the booklet pages along the lines and staple them together. Insert the booklet into the CD case.