Personalize your CDs and DVDs with a custom designed case. By resetting the margins on a standard word processing program like Microsoft Word, you can create a sized template that will be simple to print. The size of the front of the CD case is 4.75-inch-by-4.75-inch.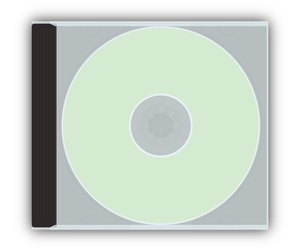 Step
Set the paper size to the size of the CD case. Open the word processing program that you're using to print the CD case insert. On the menu bar, click "File" then select "Page Set-Up." Click the "Paper Size" tab, then click "Custom." Type "4.75 inches" in both the width and height sections.
Step
Remove the margins. After you've set the paper size, click the "Margins" tab, then set the left, right, top and bottom margins to "zero." Click "OK."
Step
Add your design. Your word processing program or image program should show a 4.75-inch square with no margins. Add the cover image and any appropriate text.
Step
Print your CD case insert. Once the design is finished, click "Print Preview" to see what it will look like. Put the paper in the printer. A heavy cardstock will be sturdier than paper. Click "Print" and your CD case insert will print.
Step
Cut out the CD case design and put it inside the jewel case.