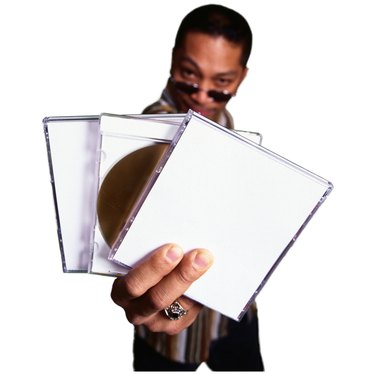 Microsoft Word is one of the most used word processing applications due to its ease of use and flexibility with respect to the exact placement of text on a page. A wide variety of options are easily available using Microsoft's library of templates for Word. Inside this library you will find a few options that will help you create a useful CD case label to describe the contents of your CDs. The templates make it easy to list the track of songs for an audio CD or describe the files saved on a data archive CD.
Step 1
Launch Microsoft Word and click "File" then "New."
Step 2
Type "CD Case" in the search field at the top of the "New Document" wizard.
Step 3
Click on the template that most closely meets your needs for a CD case label. In this example click on "CD or DVD case insert." Click "Download" in the bottom right corner.
Step 4
Replace the template's example text in each section with text that more accurately describes the contents of your CD.
Step 5
Click the disk icon in the top menu to save your file.
Step 6
Print your label and fold the paper or trim with scissors to fit your CD case.