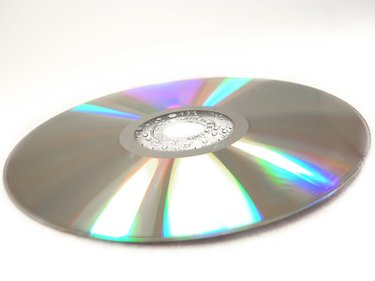 Transparent GIFs permit an image to blend seamlessly with any background, including solid colors and other images. Used widely on websites and in image manipulation, transparent GIFs may be used for professional or personal applications. With any number of image editors, you can transform your opaque GIF to a transparent image. Many image editors are free, although you may also opt to purchase software. Although Windows includes the Microsoft Paint program, it does not allow you to make a GIF file transparent, although you may use background transparency when pasting a pre-existing image into another.
Step 1
GIMP, the GNU Image Manipulation Program, is freely distributed image software. Open your photo in GIMP, right click on it, and select "Image," "Mode" and "RGB. If the photo does not have one, select an alpha channel by right-clicking on the photo and selecting "Layers" and then "Add alpha channel." Use the magic wand feature to select non-transparent aspects of a GIF that you want to eliminate, such as background, so that you may transform the image into a transparent GIF. Save the file after you transform your opaque image to a transparent one.
Step 2
IrfanView is also free for non-commercial uses. After downloading the freeware, open your GIF file and then save it, enabling both "Save Transparent Color" and "Choose transparent color during saving." Click on the background to make it transparent.
Step 3
In Photoshop, one of the more popular image programs available, open the photo and use the magic wand or lasso tools to select and delete background colors and create a transparent GIF. Save the file as a GIF and select the "Transparency" option.