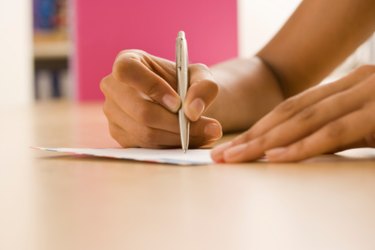 Seen as a free alternative to commercial software such as Microsoft Office, OpenOffice includes productivity software such as a word processor, spreadsheet creator and presentation designer. You can perform many of the same functions with OpenOffice that you could with Word, with the additional benefits of open-source software. With minimal effort, you can design customized letterhead in OpenOffice.
Step 1
Click "File," then hover over "AutoPilot" (in some versions, "Wizards") and click "Letter" in the menu that appears.
Step 2
Select the desired type of letterhead and the letterhead's features from the list. Press "Next" to move to the additional pages of options.
Step 3
Enter the letterhead's text and choose the logo option (if desired) in the editing window.
Step 4
Enter the sender's information.
Step 5
Click the options for any additional details you want, such as date, subject, continuing pages or additional person to send. Click "Create" (in some versions, "Finish") to make your letterhead.