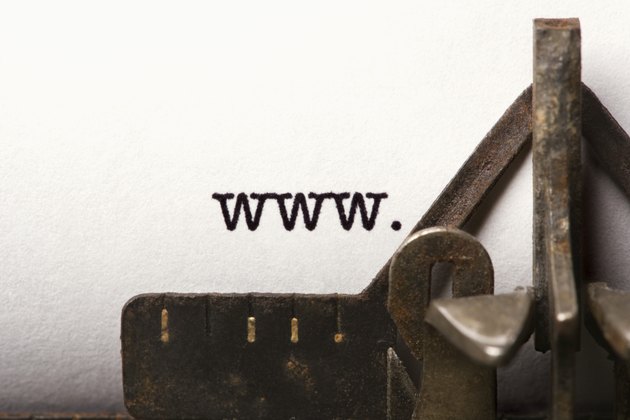 Although Windows can display Adobe PDF files, it has no built-in way to generate them. People who need to convert images or documents into PDF files must use special software that third-party vendors create. If you need to convert a file into a PDF, you can do it quickly without installing any software on your computer. Several online services allow you to perform this task from any computer for free.
Convert Using Online PDF Converter
Step 1
Open the application that contains the document or image you'd like to convert. For example, if you want to convert a Web page into a PDF, visit the Web page in your browser. If you want to convert a Word document to a PDF, open the document in Word.
Step 2
Click the application's "File" button and select "Print." The application will display a dialog window or panel that allows you to select a printer from a drop-down box. The box's name is usually "Printer."
Step 3
Click that drop-down box and select the "Microsoft XPS Document Writer" option. Click "OK" to view the "Save the File As" window. This window lists your hard drive's folders and files.
Step 4
Click a folder where you'd like to save the file and type a name for the file in the "File Name" text box. Click "OK." Microsoft creates an XPS file and saves it to the folder.
Step 5
Navigate to the Online PDF-Converter website and click the "Convert Other Files" button to open a file selection window that displays your hard drive's files.
Step 6
Double-click the XPS file you created to select it.
Step 7
Click "Convert," and wait as the site converts the file into a PDF. When the conversion finishes, a dialog window opens. Click the window's "Save File" menu button, and click "Save File" to save the PDF to your hard drive.
Convert Using Google Docs
Step 1
Navigate to the Google Docs website. The Google Docs service allows you to store files online for free. You can also use it to convert files and PDFs and download them.
Step 2
Log into your Google account if you have one by entering your email address and password in the text box on the Sign in page. If you don't have a Google account, click "Sign Up," create an account and return to the Google Docs page.
Step 3
Click the "Upload" button, and select "Files" to display a file selection window. This window contains your computer's files and folders.
Step 4
Navigate to the file that you would like to convert into a PDF, and double-click that file to select it. Click "Start Upload" to upload file. When the upload is complete, the file will appear on-screen.
Step 5
Right-click that file and select "Download." Google Docs opens the Convert and Download dialog window. Click the drop-down box that appears in that window and select "PDF."
Step 6
Click "Download," and then click "Save File." Next, click "OK" to save the converted PDF to your hard drive.
Convert Using PDF24
Step 1
Visit the PDF24 website. The site also allows you to convert images and documents and PDFs.
Step 2
Click "Browse" to open the File Upload window that shows your hard drive's files.
Step 3
Double-click the file you wish to convert, and type your e-mail address in the "Specify Your E-mail" text box.
Step 4
Click "Convert and Send" button and wait as the site creates a PDF. A dialog window opens when the conversion finishes. Click the window's "Download" button, and then click "Save" to save the PDF to your hard drive. If you prefer to send the PDF your e-mail account, click "Send" instead, and check your e-mail account for the PDF.
Tip
If you are already logged into Google Docs, you won't have to sign in. Your Google Docs page appears automatically.