Pixelation occurs when a small image is blown up, stretching out each block of color in a rigid, unnatural-looking fashion. You can never make a blown-up photo look completely perfect, but your computer has a preinstalled editing program to help greatly reduce the appearance of those rigid, block-like edges. Windows Live Photo Gallery's "Adjust detail" feature lets you soften photographs, automatically blending nearby colors for smoother edges on a pixelated photo in just minutes.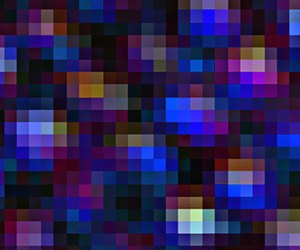 Step
Browse your computer's folders until you locate the photo you want to fix. If you're working directly from a digital camera, connect a USB from the camera to the computer and click "Open folder to view files" after the PC automatically detects the device.
Step
Right-click on the pixelated photo and select "Open with" from the popup menu. A series of new options appears.
Step
Click "Windows Live Photo Gallery." The picture appears in a new Photo Gallery window.
Step
Click "Edit, organize, or share" in the upper left corner of the screen.
Step
Click "File" and "Make a copy" to save a fresh copy of the photo. This is useful in case you wind up disliking the changes you make in Windows Live Photo Gallery.
Step
Select the "Edit" tab. In some cases, this tab is selected by default. Click the "Fine Tune" icon or press the "Ctrl" and "F" keys simultaneously to view more options. From the right pane, you can adjust the exposure, adjust color, straighten the photo and adjust detail.
Step
Click the "Adjust detail" link from the right pane.
Step
Click and drag the "Sharpen" slider to the left, softening the picture's edges. If you soften too much, the rigid pixilation can become blurry. Drag the slider to the right to reduce softness if you notice blurriness appearing.
Step
Close "Windows Live Photo Gallery" once you are finished working with the photo. Changes are saved automatically when you exit, but can be undone by clicking "Revert to Original" in the upper right corner of the main Photo Gallery window.