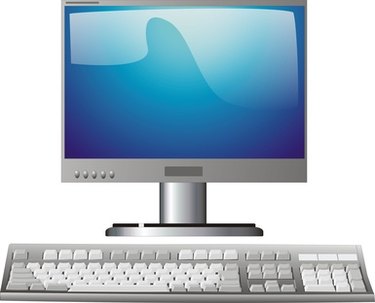 The Windows taskbar is an important navigation tool on your PC. The taskbar houses the "Start" button, the active "Taskbar" buttons and the "System" icons. The taskbar usually sits at the bottom of your screen but can be moved to any of the four sides. The auto-hide feature or the full screen viewing mode will automatically slide the task bar out of the way. A crash in the Windows Explorer program may also make the taskbar disappear.
Step 1
Verify that the taskbar Auto-hide feature is not enabled. Right-click on the "Taskbar" and select "Properties." In the Properties window, verify that the "Auto-hide the taskbar" check box is not checked.
Step 2
Verify that the F11 key has not been pressed while in Internet Explorer. The F11 key will set your browser window to Full Screen Mode. Press "F11" to enable or disable the Full Screen Mode function.
Step 3
Open "Windows Task Manager" by pressing "Ctrl," "Alt" and "Del." Click on the "New Task" button. In the drop-down window, enter "Explorer" then press the "OK" button. A new instance of Windows Explorer will open and you should see the taskbar with it.