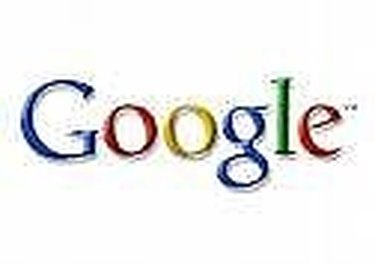 It is relatively easy to help make your website come up first or in the top of a Google search. Many people believe it all has to do with timing, but that is not true! Older pages are respected by search engines, but there is a lot more to it then that.
Step 1
Write your articles for your site on popular searches. The best and easiest way to bring traffic to you site is to write about what others are interested in. You can check how often something is searched by going to a site like - http://freekeywords.wordtracker.com/ There you can see in detail how many times the thing you are considering writing bout has been looked up.
Step 2
Just as important the article itself is you must choose the right keywords. You can check out the words by using the above link as well (word tracker). If your article is about making money (always popular) then write in keywords that have to do with that article. Keywords are a very important art of trafficking your website.
Think about your target audience and what words in your article may be appealing to them. Your main objective should be to have valuable information and allow the viewer to have a positive experience reading your article. Your website should be stuffed with great keywords that relate to your site an gain attention.
Check out the other article at the end of this page linked Find Good Keywords, for more information on choosing them.
Step 3
Regularly updating your website plays an important part of your Google search. Google gives websites with regular updates very high regards, in other words that's what Google prefers. Just as the readers want to stay up to date on the information they are searching, Google wants to provide it to them.
Step 4
You want to make sure you have at least 500 words of visible text available for people to clearly see. Also that your text is appropriate for your keywords, do not misuse your keywords. Clearly your own words and no one else's. Not anything copied, it should be 100% your original work.
As well as text you may want to include graphics, pictures to your site. People tend to view quickly and if it does not immediately appeal to the eye they may leave the site before it is even done loading.
Step 5
Titling your website is also a key way to drive traffic to your site and increase your chances of coming out on top of a Google search. Your title is what appears in the window browser. The best thing to do is stick with what your site is about and make it fit in with your website. Often whatever your title is also should also be keywords for your site. This is how your website will link itself to the information across your page. Think of something catchy and original to gain attention and popularity.
Step 6
You should see results within a few weeks of creating your website or updating it. Google needs time to 'read' the pages and update. If you are writing information, genuine information in a natural and informative way, then you should see results quickly.
Step 7
No matter what your budget is you can find a good reasonable way to market your website and increase traffic. You can see this site - http://www.google.com/adwords to market your website.
Step 8
In the end Google wants to give its readers the best most informative, and good looking results for their search. So as long as you are doing your job well and following the guidelines you should see the results!