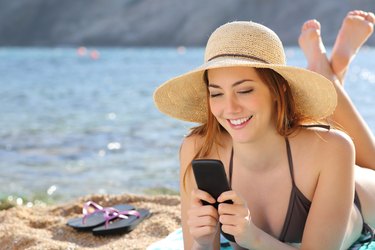 YouTube's autoplay feature is useful for watching a string of videos. Instead of manually browsing for each video, you can set them up to play in a row without needing to click "Play." This is particularly helpful if you are watching a film or multi-part video series on YouTube; you can also adjust the autoplay order of the videos. A YouTube account is required to set up autoplay, but signing up is free.
Step 1
Sign in to your YouTube account. If you don't have an account, click "Create Account" from the homepage.
Step 2
Search for the videos you want to autoplay. Click on the video to open it and then click "Playlist" (underneath the video) and select "Add New." Name your playlist and click "Add."
Repeat the process until you have added all the videos you want to autoplay.
Step 3
Highlight your user name at the top part of the screen. Select "Playlists" to go into your Playlist menu.
Step 4
Click on the number under "Position." Change the position of the videos in the playlist by typing the video's number position. This is helpful if you are watching a multi-part video series and need the videos to be in order. Adjust the arrangement as needed.
Step 5
Click on "Play All" to begin playing your videos. If you want to stop autoplay, click "Stop Autoplaying" on the right side of the screen.