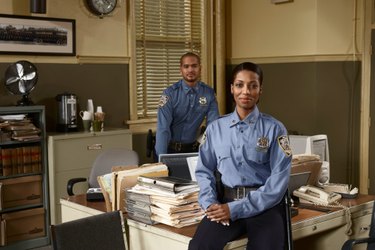 The Columbus Division of Police allows you to view police reports online and, in some cases, file reports online if the incident occurred within the Columbus, Ohio city limits. The online reporting system does not contain official police reports. Rather, it allows you to view unofficial Web reports that contain a synopsis of the incident and basic details about the officer's preliminary investigation. You can obtain official reports by going to the Columbus Police Department's headquarters.
Step 1
Go to ColumbusPolice.org, the website for the Columbus, Ohio police department.
Step 2
Select "View Offense Reports" from the "Services" section. Click the "I Understand" button to proceed.
Step 3
Type the police report number of the report you want to obtain or type in the last name of a person who may be listed on the police report. Click "Search."
Alternatively, select the "Browse Entire City" option and enter your search criteria by date and type of crime for which you want to find police reports. Click the "Go" button.
Step 4
Read the short descriptions of the search results, including the case numbers, police report titles, victims' last names and the report location.
Step 5
Click on an individual police report to view the unofficial Web report. Click the "Printer Friendly Version" option if you want to print a copy of the report.