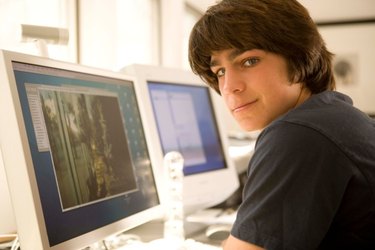 Pages is a word processing and document-creation program designed by Apple. The application is somewhat similar to Microsoft Word. Files created in Pages have the file extension .pages. If you have a Pages document that you want to open in Word, you must save the document as a .doc file and then open it in Word.
Step 1
Click "File" in the main menu. Select "Save As."
Step 2
Check the box next to "Save copy as," and choose "Word Document" in the drop-down menu.
Step 3
Click the "Save" button. Launch your Word application. Click the Office icon in the top left corner of the interface. Click "Open" and browse for the file you just saved. Highlight it and click the "Open" button.