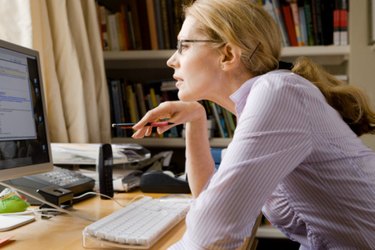 Kaspersky's Internet Security suite has a function where it blocks traffic from accessing ports on your computer unless those ports have been opened through the software. Once you open a port in Kaspersky, any programs that communicate through that port have unrestricted access to communicate to and from the Internet, so use caution when opening a port, as this can lead to unintended security problems.
Step 1
Open Kaspersky Internet Security and click on the "Settings" button.
Step 2
Click the "Settings" button, click "Add," click "Application" and then select the application that you want to use the port that you are going to open.
Step 3
Click on the "Add" button in the new window that appears and then check the "Local Port" check box.
Step 4
Click "Enter Port" in the window that appears, type in the port number that you want to open, then click the "OK" button.
Step 5
Click "OK" twice more to save the settings.