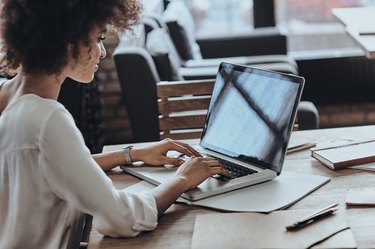 An MBOX file, short for mailbox, stores a collection of email messages. Various email programs and online webmail systems can output data in MBOX file format. Certain email programs can import data back from MBOX files, and you can find an MBOX file converter to transform it into an alternative format or look for the best MBOX viewer for your purposes to simply view the contents.
Understanding MBOX Files
MBOX files are a standard file format for storing multiple email messages. They are specialized text files, storing the emails as plain text separated by headers. They can also store email attachments, including their contents, with the files encoded in a standardized way.
Many email programs provide the opportunity to output a folder or set of email messages in MBOX format. This can be useful for backing up your email messages or for moving emails from one computer to another. Simply export the MBOX file from your preferred email program or provider and transfer it however you would normally transfer a large file, such as with a USB memory stick or with a cloud storage program of your choice.
Since they're mostly just text, it's possible to open a text file with a text editor program such as Notepad++ on Windows or TextEdit on a Mac, or any of the Unix command line text editors. This can be a cumbersome way to access the emails within the file, but it can be useful if you just want to do a quick search.
The files are also easily indexed by operating system search tools, which can come in handy if you want to find an email that is stored within an MBOX file on your hard drive.
Open MBOX File in Thunderbird
You can open an MBOX file by using certain email programs.
One option, if you need to open an MBOX file, is to download the free, open-source email program Mozilla Thunderbird if you don't already have it. It's available for most modern operating systems, including Microsoft Windows, Apple macOS and Linux. Once the program is installed, run it and click on the Tools menu. Then click Add-Ons and click Get Add-Ons. Search for the Thunderbird add-on called ImportExportTools and install it into Thunderbird.
Then, go to the Local Folders tab within Thunderbird and click the Tools menu. Scroll to ImportExportTools and select "Import MBOX file." Click "OK" and navigate to the file in question and select it to import into Thunderbird. Once the MBOX file has been imported, you will see the emails and folders in it displayed normally in your Thunderbird folder hierarchy.
Other email programs may be able to open MBOX files as well, although some can only work with their own proprietary formats. Check to see if any program that you are using can open the files.
Other Tools for MBOX Files
If you don't want to import the MBOX file into Thunderbird or another email program, there are other ways to view its contents. You can download free or paid MBOX viewer programs that will allow you to browse through the contents of the file. Different programs offer different features to view MBOX file emails and attachments and export them to your computer.
You can also look for online viewers and converters that can display the content of MBOX files and convert them into other formats, like the PST format used by Microsoft Outlook.
Shop around for MBOX viewer or conversion software that's online or offline as you need and gives you the features that are useful for you. Only use programs that you trust if you have sensitive content in the emails in your MBOX format file.