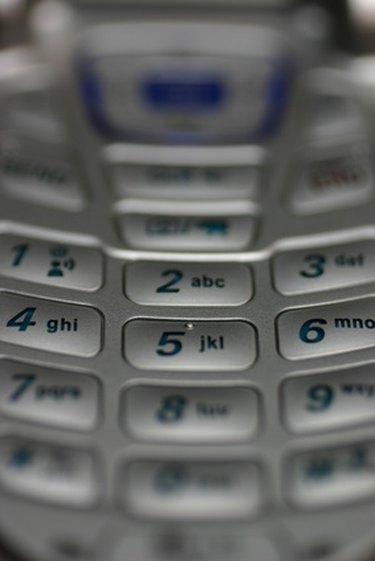 Your cell phone may be an integral part of your life, with all kinds of personal information stored on it. That can be a problem when you decide to replace it. Before you sell, recycle or give away your old cell phone, you should permanently remove all data from your phone, including contacts, PINs, passwords, credit card information, photographs and anything else that you do not want to end up in the hands of a stranger. Different cell phone models have different settings, so you need specific instructions to erase the records.
Step 1
Use the data manager software that comes with your phone to save all your data to your computer before deleting it. You can also use an open source data manager like BitPIM.
Step 2
Click on the "Settings" option from the main menu. If your phone does not have a "settings" option, look for a "Reset Phone," "Master Reset" or "Delete all Data" option and click it. Confirm that you wish to permanently delete all the data. The cell phone will then restart with all your data erased. You may be asked for a security code, depending on your phone. You can find the code in the user's manual.
Step 3
Access the "Security" application for smart phones, such as Treo755p and Centro. Create a password by tapping on the password box, then exit the "Security" application. For smart phones, such as Treo 755p, performing a hard reset after setting a password will restore the phone to original settings and erase all data.
Step 4
Perform a hard reset on your smart phone by removing and then replacing the battery. Press and hold the power button. A black status bar on your screen will start filling. Release the power button as it disappears after filling completely. You will then see "Reformatting in progress" on the screen. Press "Up" to format your handheld to factory settings when the phone prompts "Erase all data?" All data on your phone is then removed.