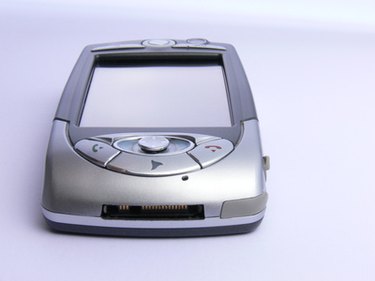 The best defense against a virus on your Motorola cell phone is an anti-virus software program. Luckily, there are a few security products made specifically for mobile phones. These security programs detect malicious viruses and trojans on Motorola phone's operating system. In addition to installing the antivirus program, it is also a good idea to completely wipe out the content of the memory card and the phone itself so there are no remnants of the virus left in your Motorola phone.
Step 1
Format the memory card (if available). Often, it is the memory card that is infected from virus and not the phone itself. Go to "Settings" from the menu screen. Click "Phone Status" and select "Storage Devices." From the menu of "Storage Devices," select the option "Format." The menu options may vary slightly, depending on the exact model, however, essentially, these settings work for most of the cell phones by Motorola.
Step 2
Purchase a new memory card in case the phone is still acting up. It is quite possible that the virus may have damaged the memory card beyond repair. Therefore, if formatting did not help, a replacement memory card may be the option here.
Step 3
Format the entire cell phone for a clean start. For this you will have to "Master Reset" the phone. Go to "Settings" and select "Initial Setup." Select "Master Reset" and all data on your phone, other than phone unlock code, security code and lifetime timer, is reset. This will ensure complete virus removal.
Step 4
Download and install an antivirus software application on your phone. See the link provided in Resources below. An antivirus will provide effective protection for your Motorola cell phone against malicious content.