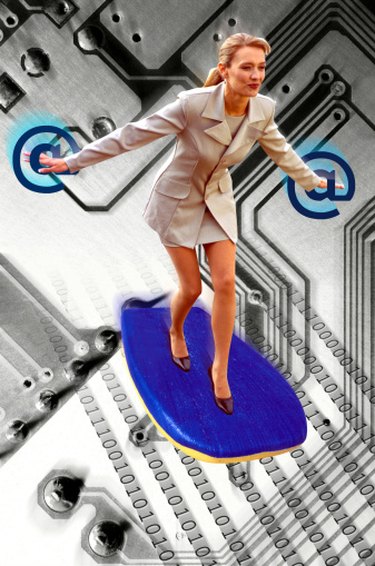 You can prevent ads from appearing on the side of your computer screen by changing your safety preferences in your browser. Some people do not like to see ads because they find them annoying and intrusive, or they might make a page load slower. While some ads can help people find what they are looking for, it is not necessary to view them. Disabling them is a feature that is available to people who prefer to not view ads at all.
Blocking Ads on Internet Explorer
Step 1
Open Internet Explorer. Download Internet Explorer 8 if you have not done so already, and if IE is your preferred browser.
Step 2
Click on "Safety," then select "InPrivate Browsing" from the drop-down menu.
Step 3
Check to see if inPrivate is on at the top of your browser. InPrivate browser helps prevent IE from storing data about your browsing sessions and stops ads from appearing. The downfall is that it does not work on every site since developers are focusing less on Internet Explorer these days.
Blocking Ads on Mozilla Firefox
Step 1
Download AdBlock Plus for Mozilla Firefox.
Step 3
Select "EasylistUSA" as your subscription. You will now enjoy ad-free browsing from Mozilla Firefox.
Blocking Ads in Safari
Step 2
Install the software and save to your computer.
Step 3
Drag the icon into your "Application" menu.
Step 4
Install the software and you will no longer see ads on the side of your screen while on the internet.
Blocking Ads on Opera
Step 1
Download the latest version of Opera.
Step 2
Go to the Adsweep site and download the software.
Step 3
Open the file and install it onto your computer. Activate it in your browser.