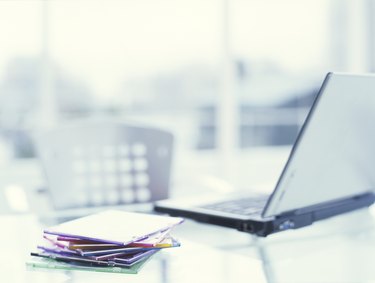 DVDs are a natural choice for storing photographs. Today's digital cameras allow you to import your images directly from your camera to your computer, but storing the images locally presents a risk of loss, takes up valuable drive space, and makes the pictures harder to carry and share as opposed to keeping them on a disk. Having a DVD for all your photos makes sharing easy, and even if your computer suffers a catastrophic failure, your irreplaceable photographs are safe and sound. If you want to go back later and print a physical copy of any photo on your DVD, the process is quick and simple.
Step 1
Insert your DVD containing the picture you want to print into your DVD-R or DVD-RW drive on your computer. In most cases a prompt will appear asking what you would like to do, and you should click "Open folder to view files." If the prompt does not appear for some reason, just go into My Computer, access the DVD drive from there, and a list of files and folders will appear.
Step 2
Locate and open the image you want to print. Now that you have the folder open you can browse through the images to select the one you want. If you're not sure of the file name, the image viewer in windows allows you to click through images sequentially while viewing them so you can easily find the one you want. If you wish to make any edits to the photo using Photoshop or a similar image editing program, this would be the time for that as well.
Step 3
When you are ready to print, simply go to the File menu and select "Print." In the dialogue box that appears, make sure the printer you wish to use is selected in the drop down menu. You can then edit the settings if, for example, you wish to print multiple copies at a time. When you are ready, click "Print" at the bottom of the dialogue box and your picture will print.