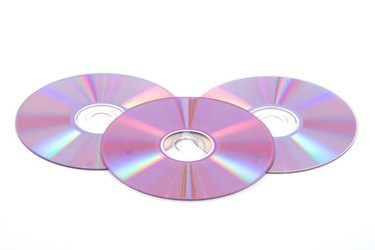 Love watching that great DVD on your computer and thinking about copying it to your computer? If you have the CyberLink Power DVD Copy software, you can copy your DVDs using just that. If you don't already have CyberLink Power DVD Copy, you can download it from the Internet. The cost in 2010 is $39.99 USD, but you can also download a free trial to make sure you want to use this program in the future. Be sure to download the software correctly, and from a reputable source, before you begin copying your DVD.
Copying DVDs with Cyberlink
Step 1
Insert your DVD into the optical drive on your computer. Open CyberLink and go to Preview Movie to a quick preview of your DVD to make sure all the content looks right.
Step 2
Select the contents of your DVD in the contents box, which will be above the DVD preview. Make sure all the parts of the DVD you want copied have their boxes checked.
Step 3
Choose the directory in your hard drive to which you want to save your copied DVD (e.g. C:\Windows\MyFavoriteMovie) in the Destination box to the right of the Video Preview.
Step 4
Hit the Copy button on the bottom right corner in CyberLink, which looks like a golden DVD with a flame through it. When your DVD is finished copying, remove the DVD and preview the copied file to make sure everything is fine.