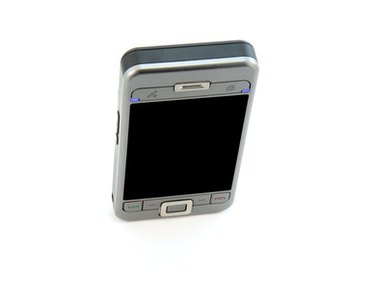 Dish Network is a subscription-based TV service that is now available through more than just a TV. Subscribers are also enjoying the benefits of Dish Network through PCs and smartphones. One of these benefits is the ability to program a Dish DVR from a cell phone. This allows a subscriber to basically perform the same functions that the DVR's remote control would normally do. In order to use this feature, certain equipment is necessary, and certain steps must first be taken. A Sling adapter and compatible DVR are required, along with a high-speed Internet connection.
Step 1
Register for an online account from your PC at dishnetwork.com. Once registered, click on "Dish Remote Access" at the left side of the screen. This must be used at least once from your PC before using the app on your phone.
Step 2
Download the appropriate app to your cell phone. Apps are available from the iTunes App Store and the Android Marketplace. Beta applications are also available for some BlackBerry models.
Step 3
Log into the Dish Network App on your cell phone by using your Dish Network account information. Select "more" from the bottom of the screen, then select "search." This allows you to type in keywords to find specific events to record onto your DVR, with or without using the timer. Tap the screen while viewing a currently airing show on your cell phone to display options that include "record."
Step 4
Browse events on the "Grid" to create timers. The "Grid" option is similar to a TV guide, with additional schedule options under "Later." Select any event you wish to record, then select "record" from the event's description to set the timer and to record it to your DVR.
Step 5
Select "DVR" from the bottom of the menu screen to view and edit content on your DVR. Select the item you wish to edit and follow the onscreen instructions.
Step 6
Use your cell phone as a remote control for your Dish DVR by selecting "More" from the bottom of the screen on your cell phone, then selecting "Remote Control." This allows you to operate your DVD from the cell phone, with all the basic DVR commands at your fingertips.