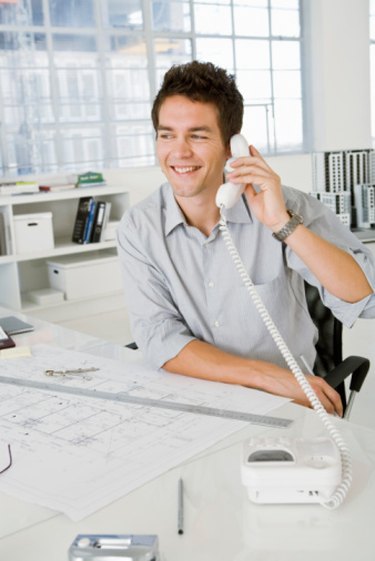 The Avaya telephone system supports several different features that allow employees to effectively and efficiently communicate with others. Some of the more common features are "automatic dial buttons," "send calls to coverage," "phone directory," "busy indicators," "call pickup," "call park" and "call forward." Many different types of phones are available to match the user with her communication requirements. Programming different feature buttons on Avaya telephone requires an active "System Administrator" account on the Avaya phone server and the Avaya System Administration software application.
Step 1
Log in to the Avaya Site Administration application. Enter your username and password.
Step 2
Click the drop-down arrow and select the phone system you want to connect to located in the upper-right portion of your screen.
Step 3
Click the "System" tab and select "General," then "Start GEDI." Wait for the system to connect.
Step 4
Click in the command window at the upper-left of the screen and type "change station" in lowercase, followed by the extension number you want to change the feature buttons on. Click the "Send" tab.
Step 5
Click the "4" tab at the top of the screen to go to Page 4 of the station form. This is the area where you program the feature buttons that will appear on the first screen of the digital phone. The first three buttons are normally reserved for call appearances for the extension.
Step 6
Click on feature button entry No. 4. Right-click with your mouse to find the available features you can program on this specific type of phone. Use the down arrow for more selections. Select the feature you want to program on that button.
Step 7
Repeat the process on the remainder of the feature button entries. Click the "Enter" tab located at the top-center area of the screen to save your selections.
Step 8
Click the "5" tab and repeat the process if your type of phone supports additional feature buttons. Click the "Enter" tab to save the changes.
Step 9
Things You'll Need
Avaya Site Administration software

Current login and password

Computer

Network connection