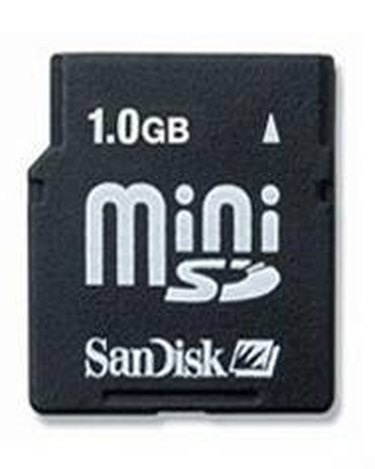 A Secure Digital (SD) card is a small flash memory card that is designed to give high-capacity memory in a diminutive apparatus. Secure Digital cards are primarily used in small portable devices like PDAs, digital cameras, video camcorders, GPS receivers, audio players, handheld devices, video game consoles and mobile phones. Occasionally, the need will arise to update the SD card firmware or to reprogram (reformat) the SD card.
Step 1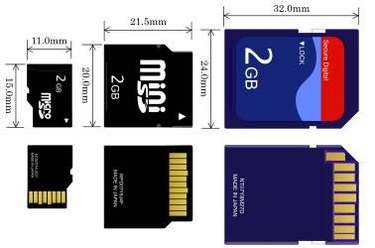 To flash the firmware on the SD device, locate the SD card model on the manufacturer's website. SD cards are preprogrammed with firmware. Firmware contains the instructions in ROM (read-only memory) for the device and enables the device to "boot up." Currently, much of the firmware for SD card devices is upgradeable. A firmware upgrade or "flash" may be obtained from the SD card manufacturer, if available.
Step 2
Be sure to access the firmware only for the specific device, because firmware for other devices may render your SD card unusable. Ensure the new firmware download is an upgrade to the existing SD card and not the same firmware already on the device.
Step 3
Note all manufacturer warnings and instructions that accompany the firmware download. When flashing firmware, the ROM memory is being configured. Errors in the process may render your device useless. For example, one universal recommendation tends to be: Never interrupt the flashing process by turning off the device or shutting down the computer.
Step 4
Download the firmware upgrade, and save it to your computer. Unpack or unzip the download and prepare for the installation.
Step 5
Connect one end of the USB cable or connector to the device containing the SD card. Connect the other end to the computer. Once the computer has recognized the USB device, proceed to install the firmware upgrade, carefully following all instructions.
Step 6
Visit the SD card manufacturer's site and find the SD Formatter software for the SD card to be configured. SD Formatter is formatting software that configures SD and SDHC memory cards by using a special program that complies with the proprietary specifications of the particular memory card. SD formatting provides fast and simple access to your secure digital memory card. Generally, the formatting program is compatible with Windows® XP, Windows® 2000, Windows® 2003 and Windows® Vista®, though it may also run on some unsupported systems. Formatting the SD card is not quite as tedious as upgrading the card's firmware. However, make note that any data on the card prior to formatting will be permanently erased.
Step 7
Download the compatible formatting application, and save it to your computer.
Step 8
Attach the device containing the SD card to the computer using the USB connector or cable. Allow the computer to "find" the device.
Step 9
Unpack and execute the SD formatting software. Carefully follow all directions to format the SD card.