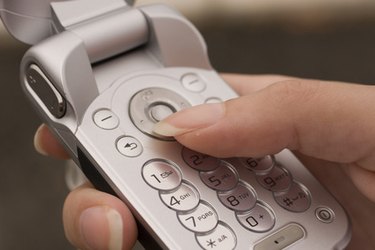 If you've ever shopped for a new memory card to use in your cell phone, you've seen that they come in a variety of shapes and formats. The two most common formats for phones are Micro SD and Micro M2.
Micro SD
The Micro SD card is the latest version of the Secure Digital memory format, developed by SanDisk. It is the memory card used in most cell phones today. Standard Micro SD cards hold up to 2 GB of data, while the newer Micro SDHC format can hold up to 32 GB.
Micro M2
The Micro M2 is the equivalent version of Sony's proprietary Memory Stick format, used exclusively in Sony products. The capacity of the Micro M2 ranges from 64 MB to 16 GB, depending upon the card.
Compatibility
Though similar in size to the Micro SD card, the Micro M2 has a different form factor, a unique pin configuration and its own memory formatting. Because of these differences, the Micro SD and Micro M2 are not cross-compatible.
Changes
Until recently, Sony-Ericsson phones used only the Micro M2. This is changing however, as Sony announced in 2009 that newer phones would use the more common Micro SD format.