The iPhone, a cellphone made by Apple, is constructed with metal, glass and plastic components, as well as electronics and a built-in battery that must be disposed of separately from regular waste. When you are finished using your iPhone, such as when you want to use a newer model, you can dispose of it properly, instead of just throwing it in the nearest trashcan. You can easily recycle your old iPhone for free by giving it to Apple.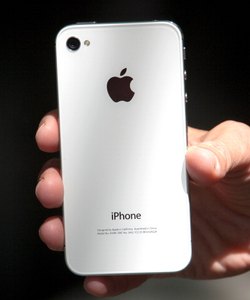 Step
Press the "Home" button on your iPhone to see the home screen.
Step
Tap "Settings" on the home screen, then tap General." Tap "Reset," and then tap "Erase All Content and Settings" to erase all the data on your iPhone when you are ready to dispose of it.
Step
Take your iPhone to the nearest Apple Retail Store and exchange it for a 10 percent discount of the purchase price of a new iPod, a portable music player made by Apple. Apple recycles your iPhone.
Step
Go to the Apple Recycling Program website (apple.com) if you don't live near an Apple Retail Store.
Step
Fill in the form to recycle your iPhone by mail. Type the number of iPhones you want to recycle in the "Cell Phone Quantity" box. Fill in your name and contact information. Click an option: "Prepaid Printable Label" if you want Apple to send you a free prepaid shipping label or "Prepaid Mailer" if you want Apple to send you free prepaid packing materials. Click "Continue" to have Apple send you the label or packing material.
Step
Put your iPhone in the mailer and send it to Apple for recycling.