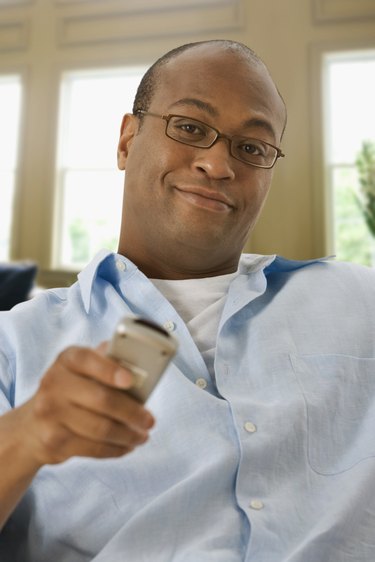 Your Verizon FiOS TV is outfitted with a Sleep Timer that you can enable, disable and customize using the FiOS Settings screen. When the Sleep Timer activates, your FiOS TV automatically switches to Standby mode.
Step 1
Press the "Menu" button on your FiOS remote to load the main menu on your TV screen. If the TV is currently in Standby mode, press the "STB Power" button and then press "Menu."
Step 2
Select "Settings" to load the main Settings menu.
Step 3
Choose "Set Top Box" on the Settings menu and then select "Sleep Timer" to open the Sleep Timer settings screen.
Step 4
Select the length of inactive time allowed before your Sleep Timer puts your TV on Standby. The default value is four hours. When the TV is left on and the remote or set-top-box controls aren't used for four hours, the TV reverts to Standby mode. You can make the Sleep Timer value shorter or longer than the default, or set it to "Never."
Step 5
Press "Menu" to to save your changes and exit the menu when you're finished.
Tip
The Sleep Timer Inactivity Alert displays five minutes before the Sleep Timer puts the TV on Standby mode. If this alert appears and you want to continue watching TV, press "OK."
If the Sleep Timer sets your FiOS TV to Standby mode, press "STB Power" at any time to resume watching television.
You can manually set your FiOS TV to Standby mode at any time by pressing the "Power" button on the set-top box or the "STB Power" button on the FiOS remote.
Your Verizon FiOS TV has a series of parental controls you can set to further restrict the continuous watching of content. Use the parental controls feature to block types of content, add age restrictions, block specific channels and prevent access to social networking widgets for platforms such as Facebook and Twitter. To access the Parental Controls screen, press "Menu," choose "System" and then select "Parental Controls." You will be prompted to enter your four-digit administrative PIN number before you can enable parental controls and edit associated settings.