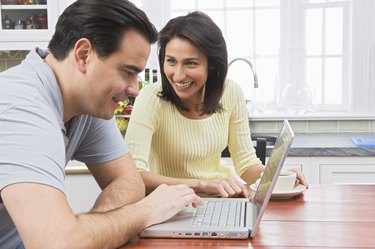 If you want to read text messages that you received on your Cricket cellular telephone on your computer, you're going to need to forward the messages to your email address. This will be accomplished through roughly the same way you would forward a message to another cell phone user, but instead of inputting a phone number as the forward address, you'll input your email address.
Step 1
Select the "Messaging" menu option on your Cricket cellular telephone.
Step 2
Select "Received" to view your received messages.
Step 3
Open the text message you want to read on your computer. Select "Forward." Type in your email address into the forward box and click "Send." This will send the message to your email inbox.
Step 4
Open the Web browser on your computer and log into your email address website.
Step 5
Click "Inbox." Click on the subject line for the forwarded text message to read the message you received on your Cricket phone on your computer.