Power outages, computer lockups and similar mishaps may render your work unusable, especially when you are working with Microsoft Word. This can be a serious headache, as hours of work may be lost in the blink of an eye. There are, however, steps to recover an unsaved file if your system crashes.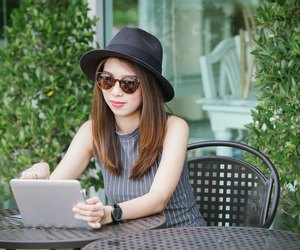 credit: 23d7d4d_101/iStock/Getty Images
Recover in Microsoft Word
Step
Reboot your computer after the interruption, and open Microsoft Word. A prompt should present you with any unsaved data. Open these files, and you should find the file on which you were working prior to the interruption. Save the data into another document once you have obtained what you need. If the prompt does not appear, go to step 2.
Step
Go to "Tools" in the MS Word screen and then "Options." Click the "File Locations" tab and check if there is text to the right of "AutoRecover files." This will be the location of any unsaved files that were unexpectedly closed due to hardware or software failure.
Step
Proceed to this file path. The default path is "C:\Documents and Settings\enduser\Application Data\Microsoft\Word." (Open "My Computer," then "Local Disk (C:)," and then "Documents and Settings.")
Step
Save the data into another document once you have obtained what you need. To do this, open the said document and press "Ctrl+A," then "Ctrl+C." Open a new document and press "Ctrl+V" to paste the contents of the backup document into a new document. Save the new document by pressing "Ctrl+S."
Recover in other writing software
Step
Open WordPad under the Accessories menu on the Start menu.
Step
Click "File" on the open WordPad.
Step
Click "Open." Type the file name that needs to be recovered. When asked to convert the file, click "no."
Step
Under the File menu, click "Save" to save the recovered file via WordPad to the location you desire with the name you want. Click "OK."
Step
Copy the recovered text in WordPad to the desired writing software program you were using when you lost it, and continue further editing on the text if needed.