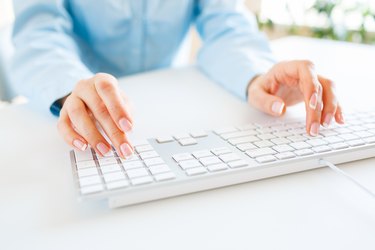 Recovering a deleted Yahoo! email can be very simple or very difficult, depending on how you deleted the message. When you delete an email message, it goes to your Trash folder. It stays in the Trash folder for 30 days unless you manually empty the folder's contents. If the message is in your Trash folder, recovering it is simple; if it's not, recovering it may be difficult. Yahoo! strives to assist customers with the deleted-email recovery process, but makes no guarantee. If an email has been deleted from your Trash folder for longer than 24 hours, you will not be able to recover it under any circumstances.
Step 1
Visit Mail.yahoo.com and log in to your Yahoo! Mail account. Click on the folder marked "Trash" on the left-control panel. View the folder's contents to see if your message is inside. If it is, place a check next to the message and click "Move To>Inbox." This restores the deleted message. If it's not, continue to Step 2.
Step 2
Visit the Yahoo! Deleted mail retrieval page (see Resources). Click on the appropriate link to retrieve your mail, depending on which version of Yahoo! Mail you use. For New Yahoo! Mail, select "New Yahoo! Mail." If you are using Yahoo! Mail Classic, click "Yahoo! Mail Classic."
Step 3
Type your name into the entry box, and then type your Yahoo! Mail user name. Select the date and time that you would like to roll your inbox back to. For best results, select a date and time 24 hours prior to the current time; this will improve the chances of Yahoo! being able to recover your deleted mail.
Step 4
Type in a short message to give to the Yahoo! Mail account specialist, if desired. This is optional. If you'd like to describe your situation, feel free to do so, although it will not improve the chances of the specialist recovering your deleted mail. Click "Submit." Yahoo! will get back with you as soon as possible. You'll receive an email regarding the results of the email recovery.