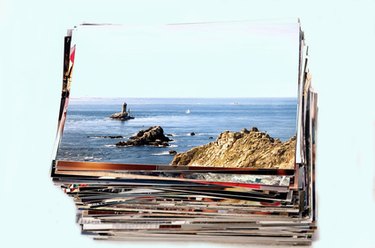 Image file size can be a problem when transferring digital photos from one computer to another. Many email accounts limit the size of attachments they can send or receive. Preview, a program included with the Mac OS X operating system, can reduce the file size of photos. Most digital cameras use the JPEG file format when saving files, according to FileInfo.com, a resource for information about file extensions. Preview is able to save JPEG files at various levels of quality. By adjusting for a lower-quality image, you can reduce the photo's file size.
Step 1
Click on the "Go" menu at the top of the screen in the Finder. Select "Applications."
Step 2
Double-click on the "Preview" menu.
Step 3
Go to the "File" menu and highlight "Open." Use the pop-up window to select the photo file. Click "Open."
Step 4
Return to the "File" menu and select "Save As." Enter a name for the new file next to "Save As." Select a save location for the file next to "Where."
Step 5
Set the format to "JPEG." Use the sliding "Quality" bar to adjust the quality of the image. You can view what the size of the file will be at various quality levels by looking next to "File Size." Press "Save" to complete the process.