Registering your ASUS notebook is not mandatory, but it enhances your customer service experience. If you need to contact ASUS support in the future, they will be able to quickly locate your product information with your registration information. By registering your notebook, you also receive email updates and alerts that can enhance your user experience. You also get access to support forums that unregistered users cannot access. Registering your ASUS notebook online only takes a few minutes and saves you the trouble of mailing in a registration form.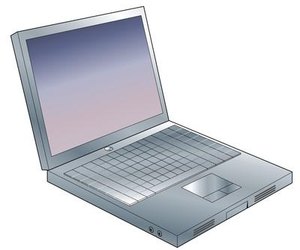 Step
Access the ASUS Member registration site. To register your notebook online, you must become a registered member of ASUS.
Step
Create a user name and password. Your user name is the email address you want to associate with your product. Your password should be a combination of letters and numbers.
Step
Fill in your personal details. You are required to provide your name, phone number and address.
Step
Select the electronic newsletters you would like to receive. If you do not want to receive any, do not check any boxes.
Step
Enter the CAPTCHA code and check the "Authorization Agreement" box. Click "OK" to submit your registration. The online survey you are asked to fill out next is optional. If you do not want to fill it out, close the window.
Step
Access the email account you registered with ASUS.
Step
Click the activation link in your email. In order to access the site to register your ASUS notebook, you must activate your account. You will be directed to a registration page to register your notebook. Click "Yes" to register.
Step
Log in to your account. Using your email address and password, log in to the ASUS Member Login.
Step
Enter your product information. Choose your product type and name from the dropdown menus. Enter the requested information about the notebook's seller. Click "Submit."