As with most televisions, JVC TV sets come with the ability to display closed captioning. However, the constant scroll of text at the bottom of the screen may become rather distracting, in which case the closed captioning features needs to be turned off. This is accomplished with the aid of the JVC TV's remote control, which requires you press a few specific button controls.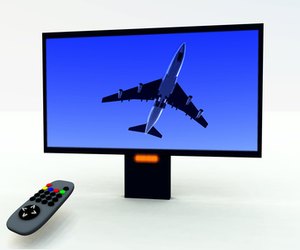 Step
Power on the JVC television, then press "Menu" on the remote control.
Step
Select "Display," and a set of options appears on the screen.
Step
Choose "Closed Captions," then push the "Down" button on the remote control until the selection option is "Off."
Step
Push "Menu" to exit out of the closed captions display. The text no longer appears on the screen. If you want to bring the captions back at a later time, just return to the menu feature.