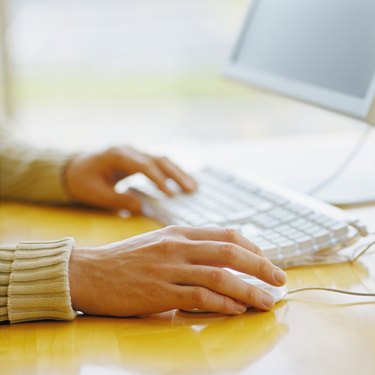 Tracking software is a type of program or script that can track what you do on your computer and on the Internet. Tracking software comes in various forms, some benign, maybe to track websites you visit, and some malicious, to harm your computer. If you have or suspect you have tracking software on your computer, you can take advantage of some free software and simple instructions to get rid of it and restore privacy to your PC or laptop.
Step 1
Restart your computer in safe mode to allow you to more easily remove the tracking software from your computer. To put your computer into safe mode, restart the machine and press the F8 key as it boots up. When the Windows boot menu appears, choose the option labeled "Safe mode with networking" and press the enter key on your keyboard.
Step 2
Log into your computer and open a web browser. Navigate to a free online virus scanning website such as one of those located in the Resources section of this article. These types of websites allow you to scan your computer for viruses without having to install any antivirus software. Run a complete system scan on your computer using one of the free online virus scanners and at the end remove any tracking software infections that are found.
Step 3
Download and install a free anti-malware program once you have finished scanning the computer with the online virus scanner. An example of this type of program is Spybot Search & Destroy, linked in the Resources section below. Once you download and install the software, run a complete system scan of your computer and use the removal feature to delete any tracking software that is found. Restart your computer and allow it to run normally after you finish with the scan.