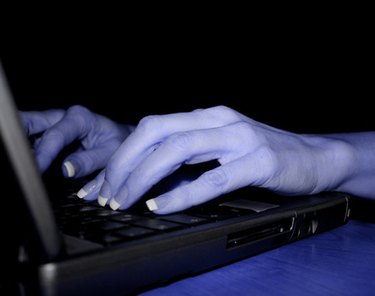 Toshiba, like other laptop brands, has an integrated, on-board sound card. The only way to change an integrated sound card is to replace the entire motherboard. However, there are other sound card options for laptops, such as installing an express, PCMCIA or a USB sound card.
Express Card or PCMCIA Sound Card
Step 1
Purchase a PCMCIA or express sound card either at a local computer accessory store or at a website like eBay, Amazon, or Nextag (See Resources). Most newer laptops have express card slots, but not PCMCIA slots, while older laptops have PCMCIA slots and not express card slots. Read your computer manual to see which type of slot your computer has. If you no longer have the laptop manual, download it from the laptop manufacturer's site.
Step 2
Locate the express or PCMCIA slot on the side of your computer. The express or PCMCIA slot will have a small empty plastic cover in it, to protect the computer from dust. Press the eject button located next to the plastic cover to get it to eject.
Step 3
Pull the plastic cover out and replace it with your sound card. Press the card in until you hear it click in place. Place the plastic cover somewhere safe so you can replace it when you remove the sound card.
Step 4
Listen for the appropriate sound made by the computer signaling the addition of the card. Wait for the drivers to be detected automatically. Insert the driver CD that came with the sound card into the CD-ROM. Follow the on-screen instructions for driver installation, if the card does not install automatically.
USB Sound Card
Step 1
Purchase a quality USB sound card. This is a card that simply plugs into your USB port. You can find these at a local computer store or online at a website like eBay, Amazon, or Nextag (See Resources).
Step 2
Plug the USB sound card into the USB port on the computer while the computer is on.
Step 3
Allow the Windows operating system to recognize the new USB sound card. Insert the manufacturer's driver CD. Follow the on-screen driver installation instructions, if the drivers do not install automatically.