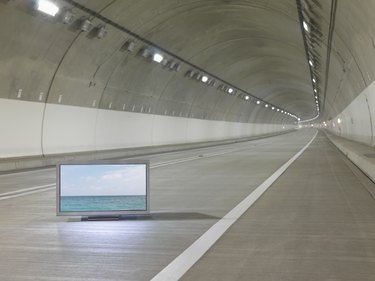 New TVs can be intimidating, but as time goes by, you will build up the courage to experiment with the TV's settings with lingering fear in the back of your mind that you will set something wrong and not know how to fix it. The good news is that you can mess around with your TV settings all you want to and easily restore your TV back to the factory defaults that were originally set.
Step 1
Use the remote that came with your Westinghouse TV, and press the "Menu" button. The TV screen will display the menu options labeled "Video," "Display," TV," "Audio," Power" and "Settings."
Step 2
Scroll through the options listed on the on-screen display, and select "Settings." The following options will appear from within the "Settings" section: "Language," "OSD Timeout," "Transparency," "Timezone," "Quick Install Matrix," "System Info" and "Factory Reset."
Step 3
Select the "Factory Reset" option from the options list. According to the Westinghouse user's manual, the factory reset "resets all OSD menu settings (except parental controls) of the high-definition TV back to the factory defaults."