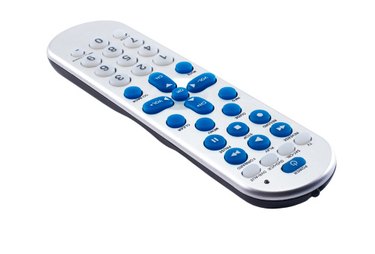 You may not have to replace an RCA remote that is no longer controlling electronic devices. One way to troubleshoot your remote is to reset its memory. When you do so, you erase any programming codes from the remote's memory. This process is similar to reformatting, or resetting, an MP3 player. The remote control is reset to its factory settings, allowing you to begin reprogramming the remote with televisions and other appliances.
Step 1
Slide or pull off the battery compartment cover located on the back of the RCA remote.
Step 2
Remove the batteries from the remote. Then, flip the remote over so you're looking at its number pad.
Step 3
Hold the "1" button on the remote down for 60 seconds. Release the button and wait about 10 seconds. Repeat this step two to four times to clear the remote's memory.
Step 4
Place batteries into the back of the remote, and put the battery cover back on. The remote is ready to be programmed.