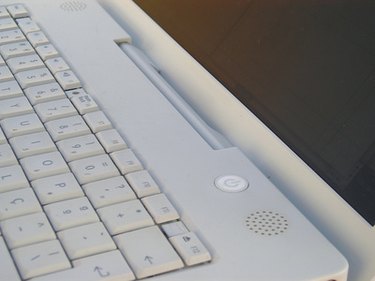 To restore your Macintosh computer to an earlier date, you must have previously backed up your information onto an external hard drive. Time Machine is a computer restoration program for Macintosh computers that restores individual files and folders, as well as the complete system, by using the backups saved on your computer's external hard drive. Damage to your computer's system or startup disk can cause data loss, which can be recovered only by restoring your system from a backup. Before restoring your computer to an earlier date, it is important to back up your computer's current files, as some files may be lost during the restoration process.
Step 1
Connect your external hard drive to your computer by inserting the USB cable into the USB port.
Step 2
Insert the Mac OS X Installation CD into your optical drive, and double-click the "Install Mac OS X" icon.
Step 3
Click "Utilities" at the top of the screen once your computer opens the Installer window. Select "Restore System from Backup" from the drop-down menu.
Step 4
Click "Continue" to proceed, and click the "Time Machine Backup" volume icon.
Step 5
Select the backup you want to use to restore your system, and click "Next." The backup restoration takes up to 45 minutes to complete, depending on the size of your hard drive. Click "Restart" to restart your computer.