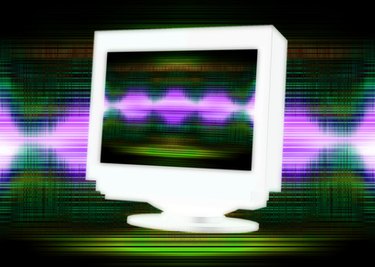 Accidentally deleting drivers you need can cause problems. Hardware won't function properly--or at all--without the drivers needed to run it. In many cases, finding the drivers you need can be difficult, especially if you don't have an installation CD. Using System Restore can undo the driver deletion, because a restore point is created every time you change something on your computer.
Step 1
Save your work and close all programs. You will be restarting your computer during the process.
Step 2
Click "Start" from the task bar and then choose "All Programs."
Step 3
Click "Accessories" from the program menu. Choose "System Tools" from the side pop-out menu and then select "System Restore."
Step 4
Click "Restore my computer to an earlier time" from the Welcome screen. Click "Next" at the bottom.
Step 5
Choose a date in bold from the calendar shown on the Restore Point page. The date that you choose should be an earlier one, like a day or two before the deletion occurred. Click "Next" at the bottom of the window.
Step 6
Click "Next" on the next page. The restoration begins, and your computer will restart.
Step 7
Click "OK" from the completion window that appears when your computer loads again.
Tip
System Restore leaves all of your personal files, like documents and browser histories, intact and unaffected.