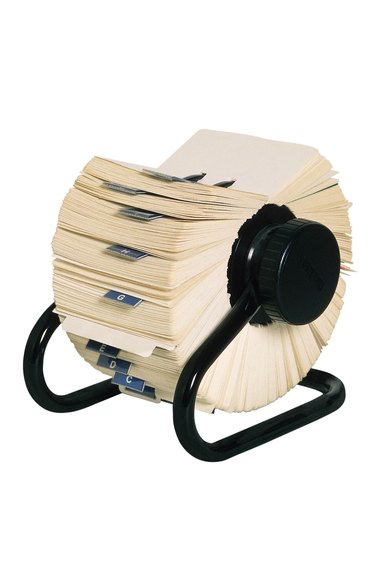 If your iPhone crashes and erases your saved contacts and phone settings, don't despair. Use the option to restore your data that iTunes offers, provided you have a backup available. Restoring contacts from a previous backup created in iTunes saves you the time and effort involved in retyping each contact lost from your iPhone.
Step 1
Download and install the latest version of iTunes if you do not already have it on your computer (full link in Resources).
Step 2
Connect your iPhone to the computer using the supplied USB cable; if you have a Wi-Fi connection, your iPhone does not require a connection. Launch iTunes if it does not launch automatically. Click the "iPhone" button.
Step 3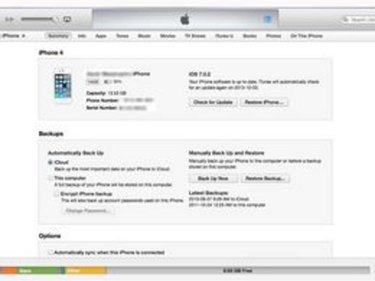 Select "Restore" from Summary tab.
Step 4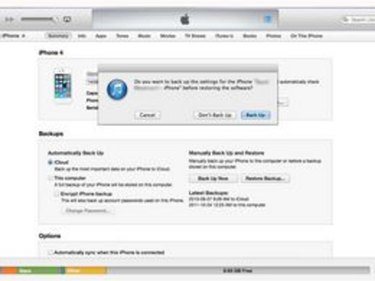 Decline the option to make a backup if prompted by selecting "Don't Back Up."
Step 5
Select "Restore" to confirm you wish to restore your iPhone. Your last backup, including contacts, restores to your iPhone. Your iPhone will re-start and display the Apple logo.
Step 6
Follow the steps offered by the iOS Setup Assistance for iOS 5 and later to clear the "Connect to iTunes" message. For earlier versions, leave your iPhone connected via your USB or Wi-Fi until the message "iPhone is activated" appears.