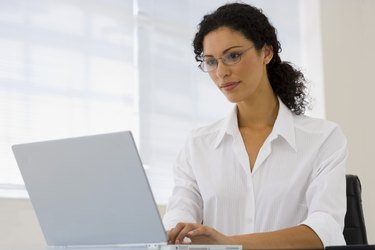 Outlook is an Email program developed by Microsoft. Distributed in the Microsoft Office software suite, it is a popular full-featured email client. One of the convenient features of Microsoft Outlook is the loaded toolbars and fully customizable command options. One such command is the frequently used "Send/Receive" button. If for some reason your Send/Receive button is not on your toolbar anymore (or if your toolbar has disappeared) there is a simple way to restore it.
Step 1
Right-click on the menu bar at the top of the screen (the bar containing menus such as "File," "Edit," and "View") and ensure that the "Standard" toolbar option is checked. If it isn't checked, click to check it. If your Send/Receive button still isn't visible, continue on.
Step 2
Right-click on the menu bar again and select "Customize" from the context menu.
Step 3
Open the "Commands" tab, then scroll through the "Categories" section and select "Standard."
Step 4
Scroll through the list of commands until you get to "Send/Receive," then click and drag it to the desired location on the Standard bar (the toolbar below the menu bar). You have now successfully restored the Send/Receive button to Outlook.