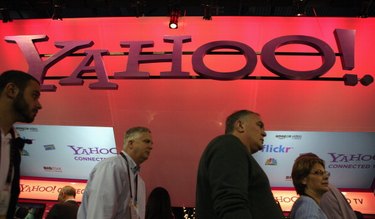 Yahoo Mail is a free, Web-based email service from Yahoo. You can use Yahoo Mail to send and receive emails, store email addresses and integrate with other mail services. You can configure Yahoo Mail to personalize its many functions. For example, you can set Yahoo Mail to automatically save a copy of your sent emails. You can update, change or undo email functions through the Yahoo Mail "options" menu.
Step 1
Log in to your "My Yahoo" account at my.yahoo.com.
Step 2
Click the "Mail" icon that resembles a small envelope.
Step 3
Click the down-arrow by "Options" to display a menu. Click "Email Options" to open a dialog box.
Step 4
Select the functions you want to modify from the left-hand list. For example, click "General" to open a list of functions for your basic email, "Spam" to set or remove spam filters or "Vacation Response" to enable or disable automatic responses to new email messages.
Step 5
Click the button next to the individual email functions that you want to enable or disable. An empty button indicates the function is turned off and a filled button indicates the function is turned on.