The Sony Vaio line of computers has been widely praised by electronics reviewers for being reliable machines that are fit for almost any use. However, even the most reliable machines are prone to experiencing errors from time to time. Whether it's to fix a problem or you simply feel it time to have a fresh slate on your machine, restoring your Sony Vaio to its default factory settings is both quick and exceptionally easy.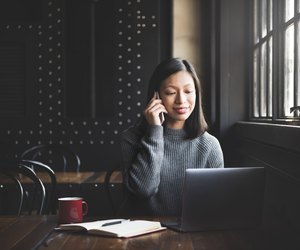 credit: Rawpixel Ltd/iStock/Getty Images
Step
Click the Windows "Start" menu.
Step
Click the "Help and Support."
Step
Select the "Vaio Recovery Wizard" option.
Step
The Vaio Recovery Wizard will launch. Follow the instructions given as you advance through the wizard. When prompted, confirm that you want to reset your Vaio to its original factory settings.
Step
Allow the computer about an hour to properly restore itself to factory settings.