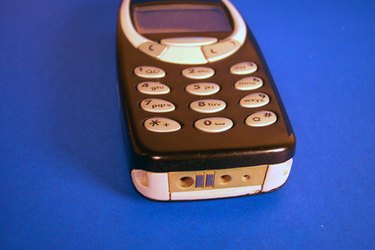 When using your mobile phone on Celcom's network, MMS (multimedia messages) will not be sent to your handset in the form of an image. Instead, you will receive a string of information including a URL (internet address) and a MMS ID number. While this can be a bit off-putting and even confusing at first, it is an easy task to retrieve and view your MMS message as it was meant to be seen. As long as you have an internet-capable computer near-by, you will have quick access to your Celcom MMS within minutes.
Step 1
Take note of the information sent with your MMS message when you receive it. There will be a special MMS ID number provided by Celcom that comes with the message and identifies the MMS for retrieval. Take a pen and paper and jot this ID number down, or be sure to leave your phone on and left on this text to use the ID later. You will need it to view your MMS message.
Step 2
Take note also of the URL sent with the MMS message. This internet address will be needed for retrieval of the MMS, and will be used to navigate to the resource on your computer to view it. Write the URL down as well or simply keep your phone at the ready.
Step 3
Go to an internet-connected computer. Launch the internet browser of your choice and go to the URL indicated in your MMS address (see "Resources" for the current URL in use). Visit the URL by inputting it into the address bar at the top of your browser and hitting "Enter" on your computer's keyboard.
Step 4
View the "Celcom Multimedia Messaging" page that appears in your browser. A blank field will be at the center of the page, where you are instructed to enter your Celcom MMS ID. This is the image ID you received earlier in your text message on your phone. Type it into the blank field and then hit "Enter" on your keyboard, or click the blue "View" button below the blank field.
Step 5
Wait a few moments. The image contained within your MMS message should appear on the Celcom page that pops up. If it does not, double check your MMS message's ID and ensure you have made no mistake in typing it into the blank field on Celcom's Multimedia Messaging page. It will be comprised of a relatively long string of both numbers and letters and can be difficult to enter correctly into the website on the first try. Try again and view the results, if necessary.