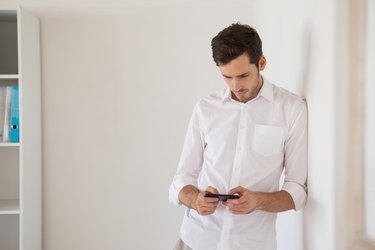 The Apple iPhone automatically saves every image you take with the device's camera to the "Camera Roll" album. If you want to save images from the Internet or embedded in an email, the process is simple.
Step 1
Turn on the iPhone. Tap the "Safari" icon to launch the Safari Web browser.
Step 2
Navigate to a website that contains an image you want to save to the iPhone.
Step 3
Touch the image and hold for a couple of seconds until you see the "Save Image" box pop up.
Step 4
Tap "Save Image" to save the photo to the "Camera Roll" album.
Step 5
Tap "Photos" on the iPhone home screen. Select "Camera Roll." You'll see the photo you just copied.