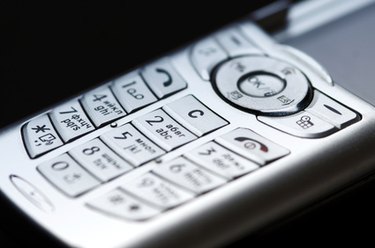 Sending a cell phone to the Philippines requires the use of an international courier. Depending on the courier used, you may have to pay an extra fee to have the package insured, in case the package gets lost or damaged. Some already have the packages automatically insured.
Since a cell phone is an electronic device, you must pay the Philippines' Bureau of Customs the appropriate duties and taxes. The amount to be paid depends on the cost of the package and other miscellaneous expenses related to it, such as the cost of insurance and its packaging.
Step 1
Choose the courier you want to use to send the cell phone. Popular courier choices include FedEx, UPS and USPS. Couriers typically provide you with the box to be used for your package.
Step 2
Prepare your package to make sure that the cell phone and its necessary accessories such as charger, earphones and manual are ready for sending. List down all the contents of the package as you need to provide these information in the Customs Declaration Form. You can either ask your preferred courier to pick-up the package or personally hand over your package to the courier office near you.
Step 3
Put the cell phone and its accessories in the box. Write your recipient's name and address, along with your name and address as the sender, on the box. Fill out the Customs Declaration Form.
Step 4
Pay the courier fees. Ask the person attending to your package about the payment for Customs charges, since the package contains an electronic device. Most couriers, by default, require the recipient in the Philippines to pay for the duties and taxes, especially because the exact amount can only be determined after the package gets checked by the Customs officer. As the amount can vary in every package sent, only the Customs officer can provide the exact amount to be paid for a particular package.
Some couriers allow senders to have their credit cards charged for the Customs charges. Depending on your case, if you don't want the recipient to pay the amount, you may either send the money to the recipient or have specific arrangements with your selected courier for any convenient option. The package will be released to the recipient only if the Customs charges are paid in full.
Step 5
Get the tracking number so you can monitor the status of your sent package.