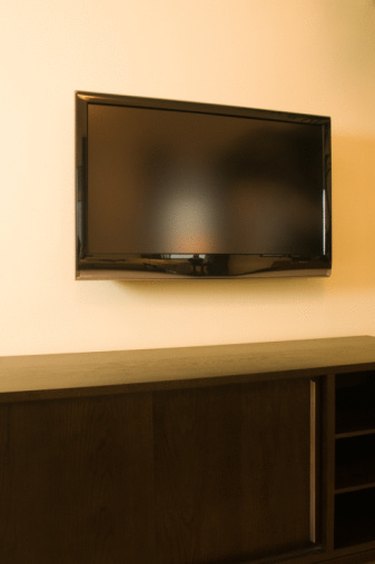 The Bravia KDL-46S4100 is an LCD HD TV. It features 3 HDMI, 2 component and one computer input. This allows other electronics like a Blu-ray player, DVR and gaming system all to be connected at the same time. The Bravia comes with a 16:9 full high definition 1080p resolution panel, projecting a clear image. There's not a bad place to watch TV, as the wide viewing angles of this set provide a crisp picture even from the side. With the remote control, you can adjust the screen size by accessing the TV's menu.
Step 1
Press the "Menu" button on the remote control. A screen will appear on your TV that allows to adjust your Sony Bravia's settings.
Step 2
Press the up or down arrow on the remote control until the "Screen" menu appears on the TV. It is the third menu option.
Step 3
Press the right arrow key on the remote to access the sub menu and then press the up or down arrow to see the different screen size options.
Step 4
Highlight the "Wide Mode" option and choose either "Wide Zoom," "Normal," "Full" or "Zoom." According to the operating manual, Wide Zoom displays the picture across the entire TV screen, Normal displays a 4:3 picture ratio, Full makes the picture appear bigger but may distort the image and Zoom enlarges the picture without distorting the aspect ratio.
Step 5
Press the down key to access the "Auto Wide" option. "On" means the TV will adjust the picture to best suit the program currently being displayed, while "Off" means the picture setting will remain static. The auto wide feature is not available for analog TV viewing.