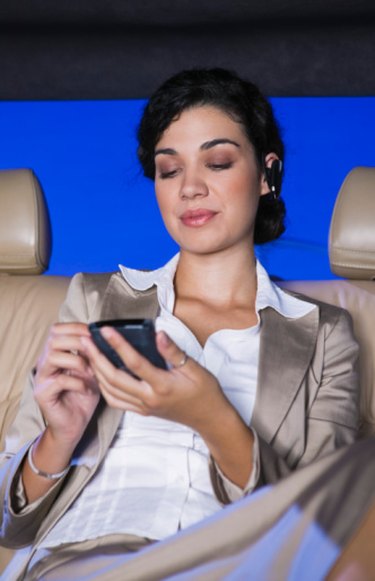 A virtual private network (VPN) is a type of network that uses a public Internet connection to connect to a private network. Once connected to the VPN, you can access information and the Internet directly from the VPN's servers. The iPhone is compatible with VPNs and you can set up your iPhone to work with your VPN through the iPhone's network settings.
Step 2
Select the "General" option.
Step 3
Tap the "Network" button.
Step 5
Select the "Add VPN Configuration" button.
Step 6
Select the tab that corresponds to the type of VPN network you are trying to connect to. You can select "L2TP," "PPTP" and "IPSec."
Step 7
Enter a description of the VPN" in the "Description" field. Enter the IP address of the VPN in the "Server" field and enter your VPN user name in the "Account" field. If you use a password to access the VPN, enter your case-sensitive password in the "Password" field.
Step 8
Tap the "Save" button located in the upper right corner to save your VPN settings.
Step 9
Move the switch located to the right of "VPN" to the "On" position. Your iPhone will automatically connect to the VPN network.