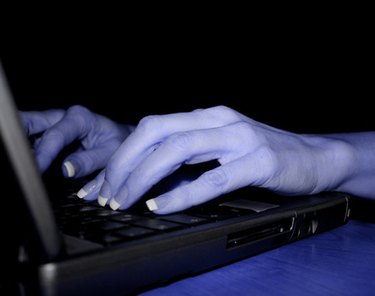 Public Wi-Fi "hot spots" offer Internet connections for laptops as well as web-enabled devices such as cellphones and PDAs. Often, public Wi-Fi service is offered at no charge as an enticement to get customers to stay longer at coffee shops and casual restaurants, alhough service may also be available at public libraries, airports and other places where people gather. Virtually any device with a Wi-Fi card should be able to access a public Wi-Fi connection with a few clicks of the mouse or keypad.
Step 1
Click the Wi-Fi icon on the web-enabled device or press its corresponding button to open the Wi-Fi application. On a laptop, this function is typically located on the taskbar along the bottom of the screen. When highlighted with the cursor, the Wi-Fi application may be labeled "Internet Access" or something similar. Click once to open the appilcation.
Step 2
Click twice on one of the available connections that will appear in a list on the screen. Many Wi-Fi applications offer a graphic display of the signal strength from the wireless connection, so choose the strongest available signal.
Step 3
Place a checkmark in the box next to the "Terms of Agreement" or similar wording that may appear on a web portal that will allow access to the specific Wi-Fi connection, then click the "I Accept" button or similar wording. This will activate the Internet connection with the laptop or other device.