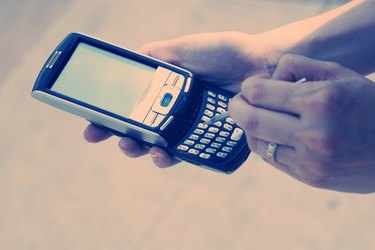 New technologies allow mobile phone users to make and receive normal calls through a wireless Internet connection. Wi-Fi is now common in the home, as well as in public places. Wi-Fi is commonly used for Internet connection but it also has another purpose. Nothing is more frustrating than needing to make a call only to discover you are in an area with no cell phone signal, also known as a dead zone. Now, thanks to improvements in technology, Wi-Fi can also help to improve improve cell phone reception.
Step 1
Purchase an updated cell phone or check your cell phone to see if it has an application or option to connect to Wi-Fi. Your phone must be compatible for Wi-Fi to automatically select Wi-Fi as the main network when you are in a dead zone. Set your phone to this option. Most smart phones have this feature, but it is available on standard cell phones as well.
Step 2
Search for and install a VoIP application you will use on your Wi-Fi. Look in your phone's application folder to download application to your phone. You can choose the ideal one depending on your mobile operating system. There are a wide range of software pieces like Skype, Truphone or Jajah that will provide you with the highest quality available on the market.
Step 3
Set up the Wi-Fi application by creating a simple account and then you are ready to go. VoIP is very likely to change the way the telecommunications industry works in the next few years, being a revolutionary system that offers many benefits to anyone. It is simple to use and allows you to make and receive calls when normally you wouldn't in an area that is a dead zone.