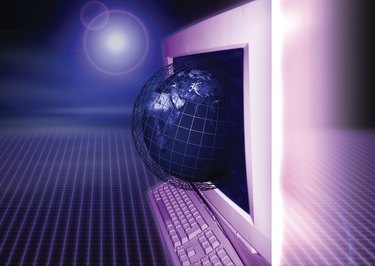 PdaNet is a smartphone application that enables mobile phones to tether to a computer. Tethering enable the computer to access the Internet with data from a cellphone signal. PdaNet has applications for iOS, Android, BlackBerry, Windows and Palm. It also is compatible with all three major operating systems: Windows, Macintosh and Linux. To use PdaNet with Linux, both the computer and phone must be Bluetooth compatible.
Step 1
Go to the settings of your phone and turn on Bluetooth. On an iPhone you can do this by going to "Settings," "General," "Bluetooth" and pressing "On."
Step 2
Launch PdaNet on your phone and select "Enable Bluetooth DUN."
Step 3
Activate Bluetooth on your computer. Launch terminal, or the equivalent of a command prompt and type in the command "sudo hidd --search." Select your phone when it appears from the list of available devices to connect.