PdaNet is a smartphone application that enables mobile phones to tether to a computer. Tethering enable the computer to access the Internet with data from a cellphone signal. PdaNet has applications for iOS, Android, BlackBerry, Windows and Palm. It also is compatible with all three major operating systems: Windows, Macintosh and Linux. To use PdaNet with Linux, both the computer and phone must be Bluetooth compatible.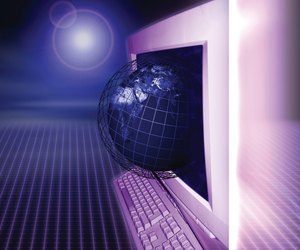 Step
Go to the settings of your phone and turn on Bluetooth. On an iPhone you can do this by going to "Settings," "General," "Bluetooth" and pressing "On."
Step
Launch PdaNet on your phone and select "Enable Bluetooth DUN."
Step
Activate Bluetooth on your computer. Launch terminal, or the equivalent of a command prompt and type in the command "sudo hidd --search." Select your phone when it appears from the list of available devices to connect.